The first "Night of the Living Death" out of three has been completed. It all went ok for all bands. But, I wish there was a blue print for warm up bands. Nothing
I put my energy on, but many times enough is enough. Pay attention bands on the rise, don't overdo yourselves, half an hour is a good pointer to the lenght of a set!
Well, no more ranting! We prepare ourselves for Västervik where it is Paganizers turn to arrange part II.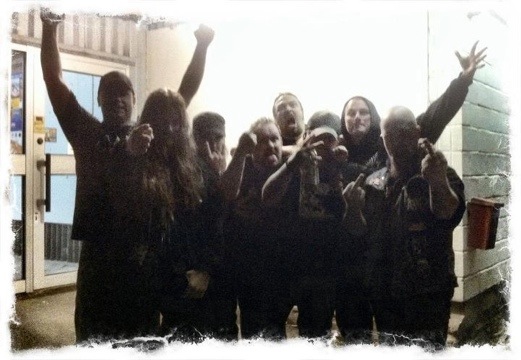 Puteraeon with metal brothers Paganizer!!
(Up) Yours
/Anders