Stockholm/Sweden – we salute you all! Thanks for a memorable evening and night.
Arvid for sounds and noises, Anders Biazzi for letting us crash and burn, PEW for the transport, Christoffer (our majestic original artwork artist) for all your time hanging out and the merch.
Alexandra Franzèn for everything, and of course the rest of the püssy crew!
Hail and thanks to fans, friends and all you who showed up last night, and lastly hail to our stage brothers this evening: Verminous!
See you all soon again!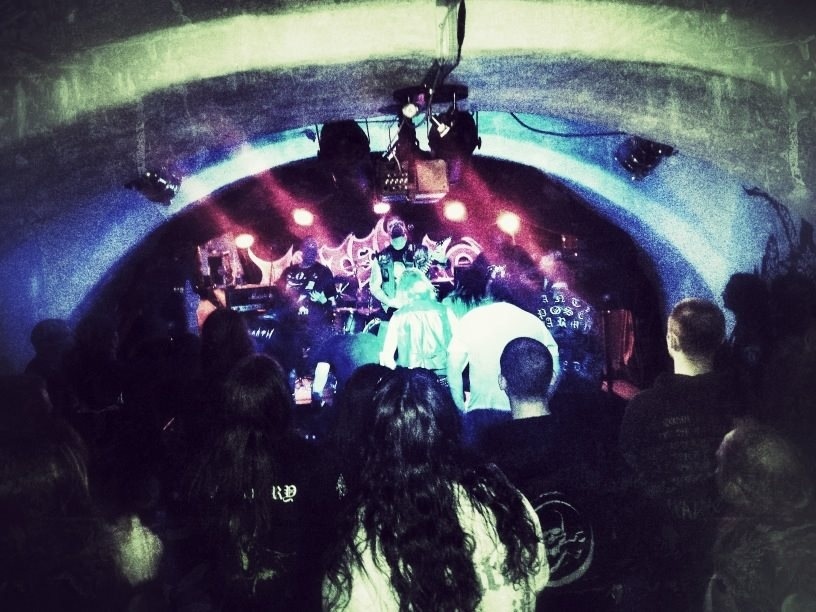 photo by Johan Nephente